Peter Leow Consulting (PLCO) is a professional firm based in Singapore that provides Accounting, Corporate Tax, Secretary and Audit Services. Prior to establishing PLCO, our founder, Peter Leow, spearheaded and groomed a team of Accounting Professionals who served a thousand clients in the compliance arena over half a decade.
His drive and energy eventually created a turnaround for a low-performing consulting firm to one that is of a good repute.
When it comes to choosing the right professional service provider, you deserve a company that offers tailored, cost-effective and friendly service with a reputation for delivering exceptional results. You deserve Peter Leow Consulting!
Outstanding Value and Service Guarantee
We believe in setting a fair and reasonable price and strive to provide quality, timely service and exceeding client's expectations.
No Hidden Fees
PLCO's service fee is completely transparent and has to be agreed upon by our valued clients – there are absolutely no hidden fees.
Fast Response
PLCO's service standards are high – our policy is to respond within 3 working days which is the international standard to every email or message we receive.
Truly the ONE-STOP Solution for your Business
We offer a One-Stop Solution services for your business. From setting up a company to accounts preparation and tax filing, we have audit services to complete the full compliance package. Furthermore, we have established an extensive network of local partnerships with reputable and cost-effective firms that specialize in specific niche areas.
Personalised Service
We appreciate your patronage and understand that your time is very important. That is why our phones are answered by our directors instead of answering machines. Our directors are committed to serve you promptly, and because of their senior status, they can answer questions and make decisions without delay. Other accounting firms force customers to waste time speaking with junior staff. In contrast, our policy respects your time.
Emphasis on Quality
We believe in quality and take pride in our work. In his younger days, Peter Leow was actively involved in attaining the prestigious ISO 2000 Award for his employer, Ministry of Home Affairs, more than a decade ago. He was groomed in an environment which greatly desires quality. We place more emphasis on quality, which is unfortunately missing in most service providers' and this sets us apart from them.
A Personal Commitment
Every work we accept is a personal commitment to you who entrust us with your accounting documents. We are committed to deliver a good and timely job. This stems from our philosophy that if we were to accept any engagement, we give it our 100% – else we do not accept it at all.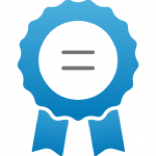 International Recognition
PLCO has been tested and proven to exceed global standards for education and development.
Our founder, Peter Leow, helped his last consulting firm acquired the prestigious ACCA-Approved Employer. This is a public recognition award given to companies who make efforts to create a conducive working environment for its staff. This includes encouraging a lifelong learning amongst staff at all levels and to provide training to ensure staff's accounting knowledge is constantly updated and remain relevant. This translates to our staff competency to better deliver top-notched services to you – our valued clients.
Professionally Qualified
At the core of PLCO's service delivery approach is a team of highly experienced and knowledgeable staff who are certified professionals and industry veterans in their respective fields. Our staff is familiar with all relevant Singapore Financial Reporting Standards. We have a strong network of external partner firms with expertise in specific niche areas. They are members with the Institute of Singapore Chartered Accountants (ISCA), the Association of Chartered Certified Accountants (ACCA), the Singapore Institute of Accredited Tax Professionals (SIATP), and/or Association of Certified Fraud Examiners (ACFE).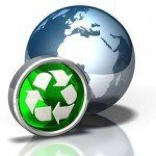 Convenient
We constantly seek ways to provide flexibility to our clients. Most of our communications are via email and your physical presence in our office is not required.