PLCO – BEST SOLUTIONS FOR GROWING BUSINESSES
Background
In an ever-changing landscape of technological advancement and rising costs, it is indeed a paradoxical race against time to stay competitive amidst the heightened compliance settings imposed by our regulatory authorities – Monetary Authority of Singapore (MAS) and Accounting and Corporate Regulatory Authority (ACRA).
The implementation of Ethics Pronouncement (EP) 200 to combat Money Laundering (AML) and the Financing of Terrorism activities (CFT) poses new challenges for business owners.
Banks no longer conduct detailed background checks alone but this responsibility is passed on to the Registered Filing Agent (RFA) who has to ensure that a start-up declares any Beneficial Owner(s) who is/are not listed as Shareholder/Director of a specific company. In addition, there is also a need to declare if the Beneficial Owners(s) is/are related to any Politically Exposed Person (PEP).
Small businesses that have an annual turnover of SGD 10 million must undergo compulsory audit, in contrast to SGD 5 million previously set by the government. This measure allows the government to concentrate their resources on larger entities, which are more prone to the effects of AML/CFT and lack of corporate governance.
The dilemma
We understand that business owners are concerned about profit and expansion of their businesses. However, we also recognize that it is vital to comply with the heightened statutory requirements concerning the annual filing declaration of your financial statements and income.
How will PLCO assist me in my businesses?
We will assist you in all aspects of regulatory compliance for your Singapore setup company. This allows you to concentrate on other aspects of your business, with a peace of mind!
Why choose us?
We are seasoned professionals in the field, possessing in-depth fundamentals and technical knowledge of the Singapore Financial Reporting Standards (SFRS). We will be solely responsible for your financial preparation that comes with a competitive pricing, thus giving you an edge over others in compliance costing.
Sign up with us for a free consultation today!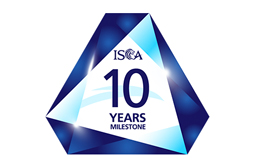 Testimonials of Happy Clients
I have been honored to know Peter Leow for more than 13 years, and I am delighted to provide this testimonial of my close friend. Enthusiastic, professional, organized and patient, Peter is a credit to his profession.
Above all, Peter is a gifted accounting professional, as evidenced by his success at his previous position where he was promoted to be the Director of the accounting department. He is also forthright and fair, discreet, motivational and supremely knowledgeable in how to manage his previous team as well as VVIP accounts clients. His magnificent skills in accounting and taxation enable him to analyse the financial situation of any enterprise expediently and put forth effective recommendations to quickly improve its financial situation. He is bright, dedicated and self-directed, quickly understanding and matching a client's accounting/financial objectives.
He was also called upon to present at a Seminar due to his credibility and professional standing.
We both met through a mutual friend and have kept in touch over the years. Peter's skills were so impressive that I often sought him for advice on finance related matters. He was always generous, insightful, enthusiastic and patient. I am much better informed financially due to his guidance, and I am privileged to detail his strengths in this testimonial of his character.
I am certain that Peter will be an asset and exceed your organization's accounting/finance needs should you choose to engage the services of his company.
Josian Tay
I have known Peter Leow for 14 years when we first worked in the Singapore Police Force, Ministry of Home Affairs. His determination and positive attitude always help him overcome problems, resolving critical accounting issues from the SPF departments under his care.
Peter has been an exemplary employee in all areas -steadfast, dedicated and responsible. He never shrinks from responsibility and often avail himself to learn by taking on uphill task and giving his best effort.
Now he has opened his consulting firm, armed with many years of experience and exposure in both government and private sector, I am confident he is able to provide consultation of intrinsic value to his clients concerning Singapore accounting matters.
Bob Tan Choon Eng
We would like to thank Peter Leow for his professionalism and personalized service over the last few years. His fees are very competitive and he ensures that all jobs are completed in a timely manner.
Maurice Low
5 stars service!! Highly recommended. He is kind and professional. He has the strong knowledge and years of experience in this industry to help you and deal with your corporate account matters. I'm satisfied with his service. Thank you! Will definitely let you handle my corporate account in future.
Sam Ng
We have known each other since Peter was still serving his National Service. I have seen him grown from a young man to a determined, matured man who is now setting up his own Accounting Firm. He always takes great pride and commitment to excel in everything he does. He believes in doing the right thing right. He also takes good care of his family.
Wong Bee Ling
Request for a Consultation with Us